Hotels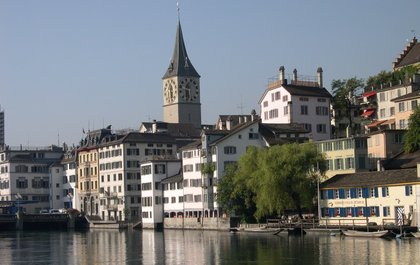 How to book a room?
In the hotels listed below we have reserved a certain amount of rooms for the participants of ALGO. For booking, please contact the hotel directly and make sure to mention the keyword ALGO 2006.

Our room reservations expired on August 10th and most hotels listed here are fully booked by now. You may want to check Zürich Tourism for a list of available hotel rooms.
Prices shown are per room and night and include breakfast, there may be an additional citytax of <CHF 1 per person and night. We try to keep the list up-to-date by marking hotels which are fully booked. Therefore, in case you discover a hotel that has no more rooms available but is not listed as full here, please drop us a note via algo06 @inf.ethz.ch.
A map showing all hotels and the conference location can be found here.
Single Rooms
Double Rooms
Triple Rooms